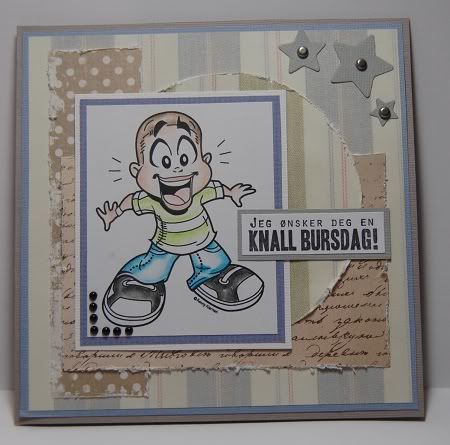 Digger stemplene fra
Kenny K.
Mange kule motiver å velge mellom. Dette er fargelagt med MCP-teknikken. Teksten er fra
Ett Trykk
.
*****
Just love the images from
Kenny K
, lot's of cool images to chose from. This is colored with the MCP-technique. The sentiment is from
Ett Trykk
.
I'm entering the following challenges with this card: